With any venture, the motto "go big or go home" is often a golden rule of thumb. And if you're fortunate enough to purchase Legno Bastone Wide Plank Flooring from Naples Flooring Company, you can go big and go home at the same time. Whether you're envisioning a beach cottage off the coast of Naples, a Single-Family Home with golf course in the back yard or even a Condominium with a view of the white sand beaches, Naples Flooring Company can help you achieve that desirable elegant look and feel to your dream home.
When the thought of wood floor in a Florida home comes to mind, the average consumer would shy away and shun the idea. With Naples Flooring Company, you can dream beyond those limitations of having wood floor and make it a reality with no worries at hand. At Naples Flooring, we only represent Legno Bastone floors because of their beauty, durability, and their commitment to creating a sustainable product. Legno Bastone is known for their highly engineered wide plank floors that are designed to with stand water moisture. Using a cross panel pattern, eleven ply marine-grade Baltic birch is pressed together using the cold press method with non-VOC wood glue. While this process takes longer (up to 24 hours vs the minutes it can take in other manufacturing processes) the finished product is stronger, has enhanced moisture resistance, more durability and a greater dimensional stability than traditional wood floors. This slow and steady process makes the product sustainable for the tropical conditions and can make your dream home into a true existence.
As the new era for wood flooring is beginning to rise there is no uncertainty that traditional wood flooring is being replaced with a much higher quality of highly engineered wide plank flooring. Wide plank floors typically run from 5″ to 12″ and in some cases even wider. At Naples Flooring Company you have the luxury of going from a 5 1/2″ width all the way to a custom 19″ width, not only are the planks much wider than the average, but also longer with lengths ranging between 6′, 8′ even up to 18′ in length. The greater the width and length of the planks, the fewer seams and gaps between pieces are noticed, allowing the color and grains of the wood to be present. Due to the fact that these floors are highly engineered and manufactured with such sustainability the numbers on the widths and lengths are attainable.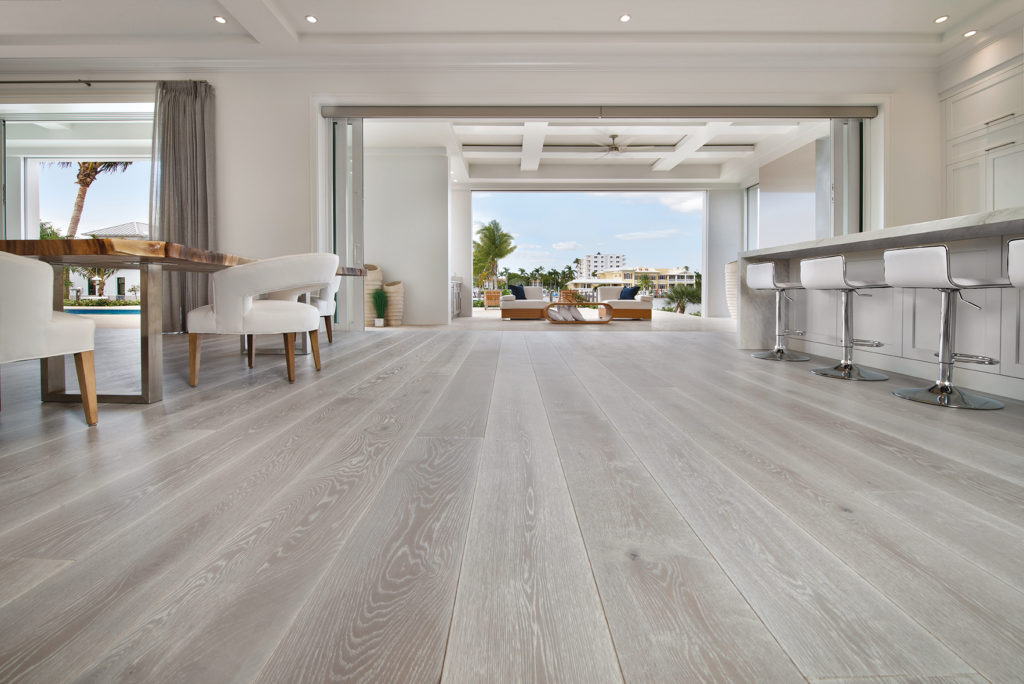 Naples Flooring Company has been on the cover of Home & Design Magazine more than five times in a row, a main sponsorship at Home & Design showcase and repeatedly a set example of what it means to live luxuriously. There are inevitable evidence time after time why Legno Bastone Wide Plank Flooring from Naples Flooring Company is found all over Collier County. Don't forget to visit their showroom located off the corner of 5th Ave and 41 and keep an eye out for our second location opening this Fall off 3rd St S.
Visit our Legno Bastone Gallery | 900 5th Ave S. Naples, FL 34102
2nd Location Opening Fall 2019 | 1389 3rd St S. Naples, FL 34102
Follow us on Instagram! @naplesflooring
Naplesflooring.com
T: 239.263.1213